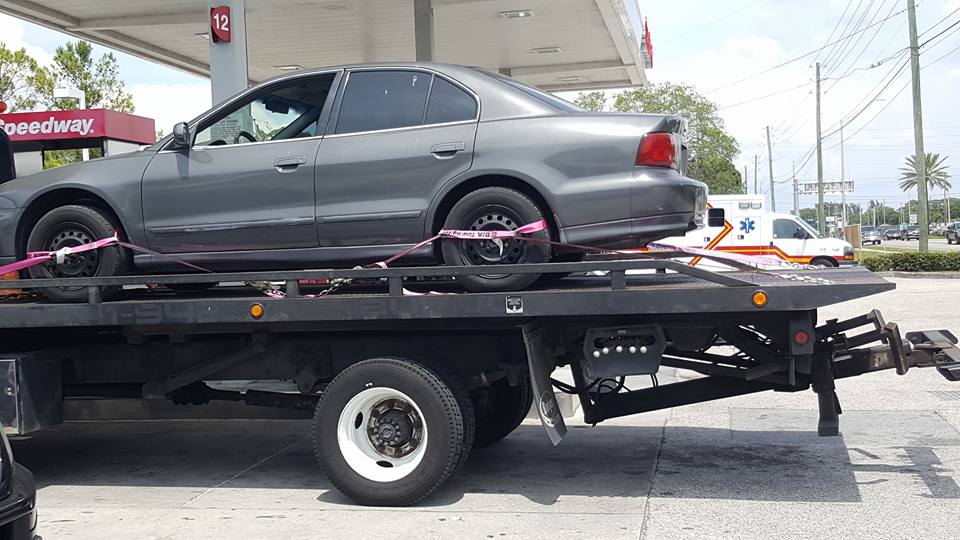 Medford Towing Company is a well-established towing service with over two decades of experience in serving Middlesex County. Medford Towing Company covers Middlesex County, providing fast and reliable towing services 24/7. Our technicians are equipped to handle all types of vehicles and prioritize customer satisfaction. Trust us for quick and efficient support whenever you need it.
At Medford Towing Company, customer satisfaction is our top priority. Our 24/7 operation ensures timely and efficient support for all your towing needs. We are committed to serving you, whether you need a jumpstart, winching, or towing.
In addition to towing, Medford Towing Company offers an array of roadside services, including fuel delivery and lockout services, to help get you back on the road swiftly and securely. Nor do we limit our techniques to coat hangers and crowbars (we don't use those at all!). Our modern and sleek gadgets won't wreak havoc on your vehicle.
For trustworthy and cost-effective towing and roadside support in Middlesex County, choose Medford Towing Company. Our team of specialists is available to assist you with any needs. Rely on us for expert and dependable service. Dial (781) 265-2505 now!
All Day, Every Day!
Medford Towing Company operates around the clock with emergency roadside assistance.
Our drivers are dedicated to delivering exceptional service 24/7, handling your vehicle carefully and respectfully to avoid any harm or rough handling. They understand the significance of your vehicle and strive to ensure your safety and prompt return to the road.
Our courteous, expert team has been eager to assist and provide an outstanding experience. With our competent drivers and sturdy trucks, we are resolved to surpass your towing and roadside support requirements with a positive outlook and unwavering commitment to excellence. Don't hesitate to contact us during emergencies.
Our Mission
Our mission is to offer dependable and expert towing and roadside assistance to Middlesex County, Massachusetts residents. We emphasize delivering swift and efficient service while prioritizing safety and customer satisfaction. Our team of seasoned professionals is devoted to guaranteeing a delightful experience for each customer.
Our Vision
Our vision is to become the premier towing and roadside assistance provider in Middlesex County, Massachusetts, recognized for its reliability, expertise, and customer-focused approach. We continually work to enhance and upgrade our services by incorporating advanced technology and methods, guaranteeing outstanding service to our clients 24/7.
Meet The Team
Our phones are operated by amiable individuals who can provide you with assistance quickly. You'll be greeted by a cheerful voice that won't waste time asking irrelevant questions, put-downs, or jokes. Instead, the priority will be on sending a driver to your location. And speaking of drivers, we have the most skilled in the industry.
Our crew takes pride in treating your vehicle carefully to avoid any rough handling or damage. We recognize the importance of your vehicle and work towards getting you back on the road safely. Our goal is to provide reliable and expert towing and roadside support to Middlesex County, Massachusetts residents, putting safety and customer satisfaction first. Our team of seasoned professionals is dedicated to ensuring a positive experience for every customer.
Way Back When:  How We Started
We weren't always this big. We started with an old, rusty truck with spiderwebs in the grill. One of our drivers—the only one at the time—fixed that truck and put it to work. Slowly, our reputation for quality towing grew.
We are now widely recognized as a dependable and credible towing company in Massachusetts. Our reputation for prompt, efficient, and professional service, along with our experienced crew, has established us as a top choice for towing and roadside assistance in the area.
Our commitment to improving and refining our services always remains. From a single red truck, we have expanded into a fleet of vehicles equipped to handle any emergency, such as a jumpstart, fuel delivery, or tow, with the skill of our team.
We are humbled and happy to be recognized as a trustworthy towing and roadside support service provider. Our unwavering focus on prompt, efficient, and professional service has earned us the reputation of being the top choice for those needing assistance.
Our commitment to delivering exceptional customer service has never wavered, and we remain dedicated to providing the best possible experience. If you're searching for a dependable and reputable towing company, look no further than Medford Towing Company. Our commitment to excellence and top-notch service is second to none, and you can trust that you're in good hands when you choose us. Call us at (781) 265-2505!