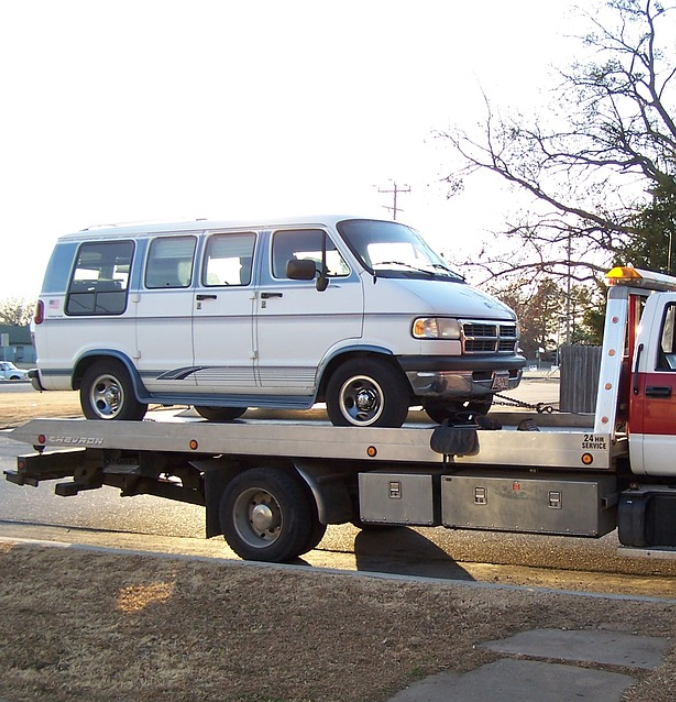 If you need a professional, dependable towing service for your truck anywhere in Middlesex County, choose Medford Towing Company! Our team of qualified operators are available 24/7 and can tow any type or size of truck—from pickups to dump trucks to semis. We have years' worth of experience providing top-tier services when it comes to reliable commercial vehicle hauling. Don't look any further—put your trust in us at Medford Towing Company today for the best trucking assistance around.
At Medford Towing Company, we empathize with the anguish and stress caused by a truck breakdown on the road. As such, our goal is to provide you with prompt and reliable service so that you can swiftly continue your journey without worry.
We prioritize customer satisfaction and ensure our services are dependable yet economical. We have seasoned drivers available 24/7 to assist you with flat tires, low gas tanks, or faulty batteries—no matter the circumstance! Let us be your go-to choice for all of your truck towing needs in Medford, MA, and enjoy unbeatable convenience at a great value. Contact us at (781) 265-2505.
Towing For Trucks Of All Shapes And Sizes
Here at Medford Towing Company, we have an impressive team of towing experts who take immense pride in transporting all sorts of vehicles. We make use of hook-and-chain trucks that are ideal for lighter loads and can accommodate a wide range of cars with their versatile design. Fully equipped with hydraulic boom winches and chains, these special tools enable us to safely transport any kind of automobile swiftly but precariously so you get the best service guaranteed no matter what vehicle it is.
If you're after an intensive towing solution, our flatbed trucks are the ultimate choice. They boast hydraulic ramps which make loading vehicles with broken axles and wheels a breeze. Additionally, larger vehicles remain safely suspended in the air during transport for maximum security and protection, making flatbed towing a great option when that's what you need most.
If you're searching for dependable truck towing services in Middlesex County, look no further than Medford Towing Company. Our team of skilled operators is outfitted with custom equipment that caters exclusively to large vehicles like semi-trucks. With our expertise and the latest technologies available, we can help safely and quickly transport your vehicle from point A to point B without any worries on your part. We are proud to offer industrial vehicle transportation services unmatched by any other business in town.
Medford Towing Company also offers other services such as lockouts service, emergency charging, and more.
Need a towing service for your truck? Look no further than our company! We understand that every situation is unique and tailor our services specifically to you. Whether it's emergency or non-emergency, we guarantee fast response times so all of your transportation needs can be taken care of in the quickest possible manner. Safety is always a top priority; with us, rest assured that your vehicle will stay secure and protected at all times. Don't hesitate any longer—contact us now for outstanding tow service today.
Middlesex County's Top Truck Towing
At Medford Towing Company, we are dedicated to providing outstanding customer service and catering to your needs. Whether you have a flat tire, an empty gas tank or even if your battery dies unexpectedly—our team will be there for you with reliable help so that you can get back on the road as soon as possible. Our services promise extraordinary roadside assistance every single time; anticipate complete satisfaction when using us.
At our towing company, we are deeply committed to delivering excellent customer service and respect. Our primary mission is to provide superior truck hauling services throughout Middlesex County so that you can always rely on us when your car needs a dependable lift. We make it our goal for each customer's expectations not only to meet but exceed their standards with easy confidence—reach out today and experience this difference yourself.
Dial (781) 265-2505.